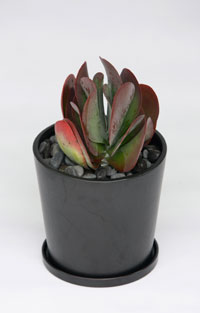 Home > Plants > Kalanchoe 'Flapjacks'
Plants as gifts
Kalanchoe 'Flapjacks'
The Kalanchoe fans out its leaves like a proud peacock. From the succulent family it multiplies and spreads of its own accord. Its edges tend to colour red in the cooler months and back to green when it warms up again.
Ideal for
Thank You
Property Presentation
Select a pot type
This plant is in stock and ready to deliver.