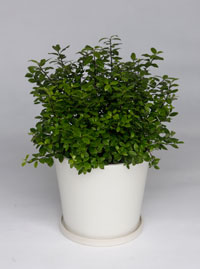 Home > Plants > Pittosporum Golfball
Plants as gifts
Pittosporum Golfball
The Pittosporum Golfball is a cultivar that is made to shape. If you enjoy a bit of intermittent gardening then this is the one for you. Dark Stems and small glossy leaves make a nice compliment and for a smaller space and designed not to grow more than 40cm tall or wide this dwarf variety is guaranteed not to get away from you.
Ideal for
Thank You
Balcony
Property Presentation
Select a pot type
This plant is in stock and ready to deliver.