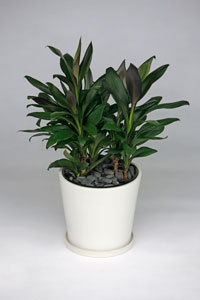 Home > Plants > Cordyline Glauca
Plants as gifts
Cordyline Glauca
This variety of Cordyline is my favourite with the subtle darker colours of its leaves giving it depth and texture. It can be grown outside in the ground but I prefer it indoors in a pot where its lush foliage remains untouched by the elements.
Ideal for
Office
Birthday
Property Presentation
Select a pot type
This plant is in stock and ready to deliver.